CNYC Wishes Members, Subscribers and Friends
HAPPY FOURTH OF JULY

From its new office at
850 7th Avenue, Suite 1103
New York, NY 10018-5230

Please make a note of our new address.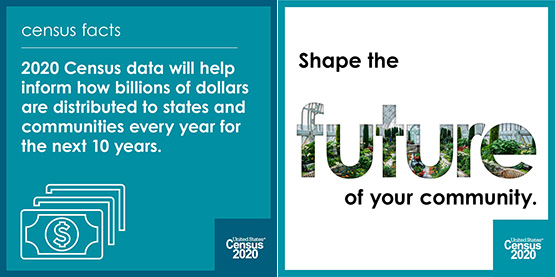 ---
NEW STIMULUS - STILL NO PPP LOANS FOR HOUSING COOPERATIVES OR CONDOMINIUMS NOR FUNDING FOR STATES
Yesterday Congress passed a new injection of federal stimulus funding; although funding available for hospitals and small businesses is greatly enhanced, the legislation did not alter eligibility to include housing cooperatives and condominiums for Payroll Protection Plan (PPP) loans. New York lawmakers continue efforts to correct this in the next stimulus legislation. CNYC thanks members for your efforts to make this a priority with your elected officials, and ask that you continue to do so. A resolution introduced on Wednesday in the City Council by Queens Council Member Paul Vallone (Res 1289) calls upon Congress to help housing cooperatives and condominiums. The resolution is co-sponsored by 24 other Council Members. Please make sure that your Council member supports this resolution as you continue to raise this issue with your Washington representatives as well.
Additional funding was allocated to the Economic Injury Disaster Loans (EIDL) program, which may now be able to fund more loans that housing cooperatives and condominiums seek. Unlike the PPP loan, where a portion of the loan is eligible for forgiveness, EIDL loans simply defer the commencement of interest payments (which cannot exceed 4%) and have a term of up to 30 years.
This stimulus does not provide any funding to help states defer the enormous unanticipated expenses of fighting this pandemic. Please include in your message to Congress the plea that funding be provided to the states in proportion to the costs of fighting Coronavirus.
NYC SUSPENDS ORGANICS COLLECTION AND FASHION NYC
With the City budget and personnel stretched by the demands of Coronavirus, the Department of Sanitation has had to suspend curbside pick-up of organics as of May 4th, scheduling the program to recommence at the end of June of 2021. The RefashioNYC program is also suspended as no new pick-up appointments are being scheduled due to current Coronavirus concerns.
CNYC EVENTS POSTPONED
CNYC has also cancelled evening meetings in these difficult times. We are now exploring postponement dates for the meetings scheduled in May. These will soon be posted on the CNYC website. We hope to see you in person at many of those events.
Stay safe!
---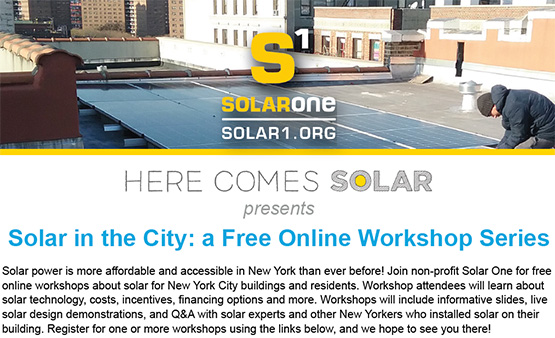 Click for More Information (PDF)
---
CARES ACT CURRENTLY DOES NOT ALLOW HOUSING COOPERATIVES OR CONDOMINIUMS TO ACCESS PAYROLL PROTECTION PROGRAM LOANS
Interim Regulations issued Thursday night (April 2) by the Small Business Administration state that "Businesses that are primarily engaged in owning or purchasing real estate and leasing it for any purpose are not eligible" and that "Apartment buildings and mobile home parks are not eligible", and that "Residential facilities that do not provide healthcare and/or medical services are not eligible."
Locally and throughout the country groups are working to change this to enable housing cooperatives and condominiums to access these loans. Our communities should have this much needed help to keep afloat in these trying times!
Please contact your Congressional Representative and U.S. Senators and ask that they expand the CARES act to enable housing cooperatives and condominiums to access PPP Loans. Point out the lost or deferred revenue you are facing and the extra expenses the pandemic is imposing on the functioning of your community. Ask also that additional funding be provided, since the current program will soon be depleted.
Use this link to Democracy.io to find your Members of Congress and contact them TODAY! https://democracy.io/#!/
If possible, please advise CNYC of the contacts that you have made.
Thank you and stay safe.
---
SOME SUGGESTIONS AS WE COPE WITH COVID-19
As the challenging days of empty streets and social distancing continue, a variety of concerns arise in our community. CNYC will try to provide some direction here on frequently asked questions we have received.
STAFFING YOUR BUILDING
Building service workers have been acknowledged as essential service providers and management companies have been working diligently to keep buildings running as smoothly as possible, and Local 32BJ whose members work in many of our buildings has been very cooperative in helping meet issues as they arise, as have other unions.
CNYC members run the gamut from small, self-managed buildings to large buildings with the unionized workforce. Our smaller members are using creative strategies to meet the challenges inherent in 'shelter in place' orders and the need for enhanced cleanliness. Larger members are facilitating temporary pandemic-related work arrangements to meet essential needs without compromising worker protection. Relevant agreements may be found on the website of the Realty Advisory Board on Labor Relations Inc. (the RAB) at www.rabolr.com in the box at the right about COVID-19; these add flexibility to your ability to adjust schedules either to allow longer hours in fewer days for some staff members (with their agreement) or to stagger shifts for better social distancing.
If members of your own staff are not able to come to work and you seek reliable help in keeping the building clean, on the RAB website in the COVID-19 box the title Contractors has a list of companies that clean office buildings whose workers would be happy for temporary work during the pandemic.
The Real Estate Board of New York (REBNY) has a wealth of helpful information on its Coronavirus Resource Hub: https://rebny.com/content/rebny/en/Coronavirus.html.
PAYMENT ISSUES
The shocking increase in unemployment over the past two weeks affects our community. Cooperatives and condominiums with retail and professional space are receiving requests for deferral or abatement of rents. Shareholders and unit owners experiencing economic hardship may not be able to make full maintenance payments on time. These factors can threaten the ability of the cooperative or condominium to make timely payments itself.
Boards need to anticipate the likely impact of this prolonged emergency on their residents and finances and develop to manage these challenges. Encourage shareholders/unit owners to discuss their situation - with management or the board treasurer - early rather than fail to pay carrying charges. Try to be practical and accommodating in structuring payment plans.
Commercial tenants forced to close or to severely curtail their revenue-producing operations may be able to make partial payments during the pandemic, and then quickly get up and running afterwards.
ANNUAL MEETING
Another casualty of the pandemic is the Annual Meeting which many cooperatives and condominiums hold in the spring. Many are simply postponing their Annual Meeting to the summer or fall, while others are arranging virtual Annual Meetings. Either should be acceptable (check with your attorney regarding necessary specifics).
Whether online or in-person, your Annual Meeting this year should be the occasion to report on the special efforts of staff and management - and, yes, the board! - and their ingenuity and goodwill in meeting the many challenges of this unprecedented situation.
---
Building Service Workers Perform Essential Services
Governor Cuomo's Executive Order requiring a 100% reduction in on-site personnel for non-essential businesses specifically lists as ESSENTIAL SERVICES those of cleaning and maintaining buildings as well as security functions.
STAFFING YOUR BUILDING DURING THE PANDEMIC
While your cooperative or condominium is surely considering various scenarios that could occur in the rapidly changing landscape of the coronavirus pandemic, the Executive Order makes it clear that those service employees who are able to come to your building have a right to do so.
Consider providing a letter to each employee confirming that their presence is essential to the running of your building. Remember to thank your employees for their service to your building and to be considerate of those unable to appear because of the illness or of child care issues.
Efforts are underway to compile lists of individuals willing to fill in to help keep buildings clean and safe during this crisis when they are unable to go to work at their regular jobs. CNYC will keep members advised as these lists become available. Details will also be found on the website of the Realty Advisory Board on Labor Relations Inc. (The RAB) at www.RABOLR.com.
---
HOW MULTI-FAMILY BUILDING OWNERS, COOP AND CONDO BOARDS, AND MANAGING AGENTS SHOULD DEAL WITH COVID-19
Prepared by the firm of Gallet Dreyer & Berkey, LLP
Owners of multi-family buildings, boards of condominiums and cooperatives and their managing agents should be aware of their legal obligations that arise from the novel coronavirus (COVID-19). In general, owners, board members and managing agents must do what a reasonably prudent person would do when faced with a similar problem. The federal, state and city governments and their agencies are recommending procedures to be followed to minimize health risks to the public and to employees, to deal with individuals infected with the COVID-19 virus, and to be followed by those having come into close contact with such individuals. Deviating significantly from these standards can result in potential claims.
The Center for Disease Control (the "CDC") maintains that a majority of people have a low risk of being exposed to the COVID-19 virus. The CDC detailed that the following individuals are at an elevated risk of exposure to COVID-19:
Within a community where COVID-19 has been reported;
Healthcare workers caring for patients with COVID-19;
Close contacts of persons with COVID-19; and
Travelers returning from areas where community spread is occurring.
New York State has declared a state of emergency due to the increasing number of COVID-19 cases in our state. Until we are advised that the virus is under control and the state of emergency has been ended, we believe that all multi-family buildings and managing agents are expected to implement reasonable procedures and protocols in order to mitigate risks and potential claims. We recommend that the following steps be taken in most situations.

I. Standard Protocols for keeping Buildings, Building Staff and Residents Safe

A. Building and Resident Safety
Building staff should keep all common areas, furniture and equipment sanitized with the use of an EPA approved disinfectant (must contain at least 70% alcohol). Common areas may include lobbies, elevators, mail rooms, playrooms, laundry rooms, bathrooms and gyms, and common furniture and equipment located therein. Door handles, light switches, elevator buttons, and other commonly touched areas should be disinfected regularly.
Building staff should ask all contractors, vendors and delivery persons who enter through the service door to wash their hands and any guests or delivery persons entering through the lobby to cleanse their hands at the hand sanitizer dispensers in the lobby before proceeding further into the building.
Provide hand sanitizer dispensers (must contain at least 60% alcohol) and disinfecting wipes for use by building staff, residents and visitors in the lobby, service entrance and in areas where people congregate in the building.
Ensure there is always soap and paper towels in bathrooms, that all sinks are in good repair and post reminder instructions for 20-second hand washing.
Post flyers and information in readily accessible areas for all the residents and employees to see information on COVID-19. Find links below.
Encourage all persons exhibiting symptoms of infection to seek medical care, follow their doctor's orders, and report themselves to the CDC and local health department.
Encourage all persons who have come in close contact with an infected person to self-quarantine in their home for at least 14 days.
B. Building Staff Safety
Building staff should wear and use appropriate personal protective equipment, such as gloves, according to existing policies and procedures, as well as following label directions for cleaning products.
Encourage staff when entering individual homes to inquire with residents if they are exhibiting symptoms of COVID-19 and if they have traveled to high-risk areas. If the resident answers yes to either of these questions, and the visit may be postponed, it is encouraged that the staff postpone the visit. If that is impossible, the resident should remain in a different room during the visit with the door closed, if possible, wear a face mask, and the employees should immediately wash their hands for at least 20 seconds with soap and water or use an approved alcohol-based hand sanitizer.
Require building staff to stay home if they are exhibiting symptoms of COVID-19.
Implement a course of action for prompt identification and isolation of infected individuals.
Ensure there are face masks, hand sanitizers, soap and sanitized towels readily available for all staff.
Employers must comply with the Occupational Safety and Hazard guidelines ("OSHA") and provide a place of employment free from recognized hazards which may cause death and harm. Please see link at end of document.
II. Procedures if you Suspect an Infected Individual in the Building
Buildings may temporarily suspend services to public areas like gyms and conference rooms.
Attempt to keep the names of suspected infected individuals confidential from other residents but inform all building staff that may come into contact with that individual.
The staff should inform management of the name and address of each person suspected of being infected so management can inform the CDC and local health officials.
Direct the building staff not to come into contact with the suspected infected or quarantined individual without following the above protocols, i.e. request the suspected individual to exit the room, wear protective face mask and properly sanitize after the visit.
Advise all infected or quarantined persons that deliveries will be left outside the apartment door, that the delivery (or staff) person will ring the doorbell to advise of the delivery and will depart immediately without interacting with such person.
Report to the CDC and to the city, county or district health officer any suspected infected individual who is not remaining quarantined.
III. Links for Further Guidance
CDC - Coronavirus Summary
NYC - Guidance and Safety Tips – Recommended to Post for Residents and Employees to see
NYC - Flyer – Recommended to Post for Residents and Employees to see
CDC - Home Cleaning and Disinfection
NYC - Disinfection Guidance for Commercial and Residential Property
OSHA Guidelines for Employers
---
GOVERNOR'S VETO DASHES CURRENT HOPES FOR REVERSE MORTGAGES FOR SENIORS IN CO-OPS
On Friday the 13th, Governor Cuomo issued his Veto #213, disappointing hundreds of seniors who supported this important legislation as they aged in place in New York housing cooperatives. Many of these seniors call CNYC on a regular basis for progress reports on the legislation that would have enabled them to live out their lives in the homes and communities dear to them. Now many will be forced to sell their cooperatives for the funds to cover their living and medical expenses in their 'golden years".
CNYC has worked for years to enable seniors in housing cooperatives to use the equity in their homes through reverse mortgages. This year, Assembly Member Jeff Dinowitz and Committee Chair Kenneth Zembrowski, brought together organizations such as AARP and those involved specifically with mortgage foreclosure prevention. All those involved recognized the vital need to help seniors in housing cooperatives. We worked with good will to understand one another's concerns and to produce legislation with ample consumer protections.
With our thanks to the law makers and organizations who worked for this important legislation, and deepest aplogies to the seniors whose hopes have been dashed by this veto, please know that CNYC will continue its efforts to enable seniors in housing cooperatives to access reverse mortgage-type loans.
---
Congressman Jerrold Nadler (NY-10) has issued the following press release following the introduction of the Disaster Assistance Equity Act for common interest communities including cooperatives and condominiums:
Washington, D.C. - Today, Congressman Jerrold Nadler (NY-10) introduced H.R. 5337, the Disaster Assistance Equity Act, along with Representatives David Rouzer (NC-7), Joe Cunningham (SC-1), Lee Zeldin (NY-1), Eliot Engel (NY-16), and Peter King (NY-2). This bipartisan legislation will ensure that common interest communities, including co-ops and condominiums, are eligible for the same FEMA assistance available to other homeowners.
The bill accomplishes this by making two key changes to the Robert T. Stafford Disaster Relief Act:
Makes essential common elements of a common interest community (such as a roof, exterior wall, heating and cooling equipment, elevator, stairwell, utility access, plumbing, and electricity) eligible under FEMA's Federal Assistance to Individuals and Households Program;
Makes common interest communities eligible under FEMA's requirements for the removal of debris in the aftermath of a major disaster.
"Seven years ago, thousands of New Yorkers and other Americans were shocked to learn that FEMA's eligibility rules left them with no way of restoring their homes in the aftermath of Superstorm Sandy," said Congressman Jerrold Nadler. "Since that time, common interest communities across the country have faced similar hardships. This is simply unacceptable. A natural disaster doesn't care what type of home you live in, and FEMA should treat all homeowners equally. I am proud to join Representatives Rouzer, Cunningham, Zeldin, Engel, and King in re-introducing this critical bill, which will ensure that every American can rebuild their home after a natural disaster."
---
Thank you to all who attended ...
CNYC's 39th ANNUAL
HOUSING CONFERENCE
& EXPO
held on
Sunday, November 17, 2019
8:00 AM - 5:30 PM
25 West 18th Street, Manhattan
We would like to thank all of our speakers, exhibitors and registrants for helping to make this year's Housing Conference a success! We look forward to seeing you at next year's Conference, and at our classes and other events throughout the year.
Click to download the
2019 Conference brochure

---
JOIN THIS PETITION TO EXEMPT COOPERATIVES FROM PART M
Since June, when the Housing Stability and Tenant Protection Act of 2019 (HSTPA) became State law, inadvertently including housing cooperatives in stringent new provisions imposed by Part M on "all leases", CNYC has urged members to contact their Albany lawmakers to seek clarifying legislation exempting cooperatives from Part M.
HSTPA is directed at protecting tenants in landlord/tenant situations. Coopertatives are swept into Part M of HSTPA only because the relationship between shareholders and the cooperative is governed by a 'lease' – the proprietary lease. However, the relationship is not the same as that between landlords and rental tenants. In a cooperative the shareholders are also the owners.
Iimplementing Part M against cooperatives will have a materially adverse impact on the ability of cooperativess to function efficiently, will increase the cost of operations, decrease fee income causing increases to operating budgets, and will reduce the quality of life for residents.
Please continue to work for the exemption of cooperatives from Part M of HSTPA. Here are petitions that your board or your shareholders can complete and return to CNYC to help show the grass roots strength behind our push for legislation to exempt cooperatives from Part M. If your board opts to circulate the petition to shareholders, here is a sample letter that you may wish to use.
---
Why do I need this inspection?
New York State law requires that Con Edison perform an inspection of all gas service lines from the service to the outlet of the meter. This aligns the state with federal code. Customers in business districts must be surveyed every 15 months and residential districts every 36 months.
What will happen during this inspection? How long does it take?
The inspection work will include a gas leakage survey and a visual inspection for atmospheric corrosion on all exposed piping to the outlet of the Con Edison gas meter inside each home or building.
The inspection takes approximately 15 minutes per meter.
If there is a safety concern, a Con Edison crew will be dispatched to the address.
How often are you finding a safety concern? We're very worried about being turned off
We have found very little corrosion (less than 0.5%) and a low percentage of leaks (less than 3 percent). Of the leaks we have found, most of them have been easily remedied. Actual shutdowns of service have been extremely rare. Our primary concern is the safety of your building and residents, but the results from tens of thousands of inspections that have been completed thus far show that you do not need to fear the inspection process.
What happens if I refuse to have an inspection done?
Since this inspection work is required by law, if we are unable to gain access, a $500 no-access fee will be charged to each account.
This fee may be assessed each month that we are unable to access your gas meter.
Service termination proceedings arising from non-compliance will be initiated if we are unable to complete the inspection.
Who can I call to schedule an appointment?
We have hired a contractor, Precision Pipeline Solutions, to assist us with performing this work. All Precision Pipeline Solutions technicians carry a Con Edison photo ID. For your safety, if you would like to verify the status of the contractor at your door, you can call 1-800-75 CONED.
You can help us obtain access by calling the following numbers to schedule an appointment.
Bronx, Queens and Westchester customers can call Precision Pipeline Solutions at 1-888-617-0510 weekdays between 8 a.m. and 7 p.m.
Manhattan customers can call Con Edison at 1-800-643-1289 (press option 3) between 8 a.m. and 4:30 p.m.
---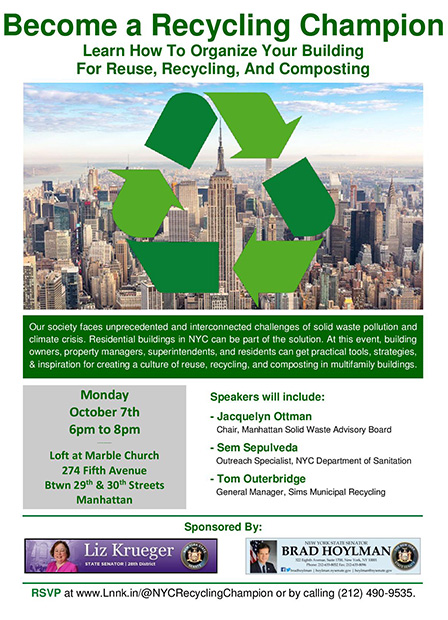 ---
UPDATE ON ALBANY LEGISLATION - July 1, 2019
The New York State Legislature closed its busy 2019 Session on June 20th , having passed a number of bills that impact housing cooperatives and condominiums. Four bills are of major concern.
Coop/Condo Abatement Program Extended for Two Years
Introduced in the last week of the Albany legislative session, the City approved bill extending the property tax abatement program for two years was quickly passed it was sent to the Governor for signature on June 28th. Happily, the Department of Finance had included the abatement in property tax bills for July 1st payment.


Reverse Mortgages for Seniors in Housing Cooperatives
Bronx lawmakers Jeff Dinowitz and Alexandria Biaggi sponsored legislation that enables seniors in New York cooperatives to seek reverse mortgages. The bill will take effect 180 days after it is signed by the Governor.
BUT
Prevailing Wage Bill Also Passed
This would require all cooperatives and condominiums valued at more than $60,000 per unit that wish to receive the abatement to attest annually that all building service workers are paid prevailing wages. This would create hardships for many non-union buildings or those using security guards, etc. CNYC has asked all members to contact the Governor and ask that he VETO A.8280/S6219. Please join this effort. Call the Governor's Office at 518 474-8390 or write, using ideas from this sample letter


Provisions in Sweeping Rent Laws Affect Co-ops & Condos
Part N. of the new rent laws completely overhauls the conversion process, doing away with eviction conversions and requiring that 51% of tenants in occupancy subscribe to purchase before a conversion plan can be declared effective.

Part M sets new requirements for all rentals , including limitations on security deposits, on application fees, etc, which can be construed to apply to sublets in cooperatives and rentals in condominiums. CNYC will work for a technical corrections amendment to clearly exempt cooperatives and condominiums in the next legislative session.
Several additional bills may affect your cooperative or condominium, generally in a positive way; they will be reviewed in the next issue of CNYC Highlights.
---
LEAD IN DUST STANDARDS - NEW REQUIREMENTS
The New York City Department of Health and Mental Hygiene ("DOHMH" or "the Department") is writing to inform you that effective June 11th, NYC will have new lower lead in dust standards. Local Law 66 of 2019 outlines new lead reference/action levels and standards relating to lead-based paint hazards.

The new standards for lead dust clearance and lead dust hazard risk assessment testing in New York City are as follows:
| | | |
| --- | --- | --- |
| Area | Current Standards | New Standards |
| Floors | 40 mcg/ft2 | 10 mcg/ ft2 |
| Window Sills | 250 mcg/ft2 | 50 mcg/ft2 |
| Window Wells | 400 mcg/ft2 | 100 mcg/ft2 |
The new standards apply to all clearance dust wipe samples collected in New York City on or after June 11, 2019. Please see the attached document for more important information.

Should you have any questions about the above requirements, please email questions to the DOHMH's Healthy Homes Program at safework@health.nyc.gov referencing "New lead in dust standards." Please also provide your name and phone number with your inquiry.
---
Water Conservation and Reuse Grant Program 2019
DEP is launching a new Water Conservation and Reuse Grant program this July. Conservation projects must propose a one million gallon water saving per year and will cover costs for replacement of inefficient fixtures and more. Building owners may save substantial costs by participating. Applications will be open till October.
Any questions or to be sent and application email waterconservation@dep.nyc.gov.
---
City council passes Int. 1253-C
On May 18th the City Council has passed Int. 1253-C which Mayor DeBlasio is expected to sign into law on Earth Day, April 22nd. While well-intentioned, this legislation unfairly forces larger coop and condo buildings to bear a disproportionate share of the burden of reducing the City's carbon footprint by 40% in 2030 and 80 % in 2050. CNYC members whose buildings are 25,000 square feet or larger and have no rent regulated tenants will be forced to invest millions of dollars to meet greenhouse gas emission caps or face draconian fines, making necessary capital improvements even further out of reach.

CNYC will continue to advocate for an approach that includes all buildings, setting realistic but challenging goals for progressive percentage reductions in energy use and carbon output. As the legislation is implemented, CNYC will continue to work for these modifications.
www.nydailynews.com/opinion/ny-edit-green-buildings-20190414-shgbvgat5zfadb3ugyno2kgkmq-story.html
www.ny1.com/nyc/all-boroughs/news/2019/04/16/city-s-green-proposal-has-co-op---condo-owners-seeing-red
---
STATE BUDGET EXPANDS TAXATION OF REAL PROPERTY INCREASING TRANSFER FEES ON LARGE REAL ESTATE SALES
New York State has delivered a budget on time, and one that depends in part on an escalating transfer taxes on the sales of individual homes, cooperatives, condominiums.
The This Real Property Transfer Tax is payable by the seller. The rate of this tax is 0.4% of one percent of the purchase price up to $2,9999,99. This tax has been increased for sales of $3 million dollars and more to or more the tax is 0.65% of the purchase price.
The "Mansion Tax" to be paid by the purchaser is increased from 1% for all residential sales of over $1 million dollars in municipalities of more than a million people to
1.25% for of sales price on all residential sales of $ $2 million dollars but less than $3 million dollars OR
1.5% of of sales price on residential sales of $ 3 million dollars but to less than $5 million dollars, OR
2.25% of sales price on residential sales of $ 5 million dollars but to less than $10 million dollars. OR
3.25% of sales price on residential sales of $10 million dollars but to less than $15 million dollars, OR
3.5% of sales price on residential sales of $15 million dollars but to less than $20 million dollars, OR
3.75% of sales price on residential sales of $20 million dollars but to less than $25 million dollars, OR
3.9% of sales price on residential sales of $25 million dollars or more.
This graduated transfer tax supplants the proposed pied-a-terre tax that has been extensively discussed in the press.
---
Anti-Harassment Policies and Training Class at CNYC's Annual Conference
In 2018 both the NYS Legislature and the NYC Council adopted new legislation to prevent sexual harassment in the workplace. Guidance and information on the new requirements, which apply to ALL employers, are available at CNYC's November 11 Conference in "Anti-Harassment Policies and Training: Don't be the Next Headline."
Click for More Information (PDF)
---
NYC Building Operator Training:
No-Cost Energy Efficiency Training for Multifamily Operations & Maintenance
30-hour training program designed by building operations & maintenance training experts
Covers building systems (heating, electrical, water) with emphasis on preventative maintenance & energy efficiency
More than 300 supers have already completed the training and are seeing energy- and money-savings results!
Classes take place at locations throughout the city
Course materials available in Spanish and English
Click for More Information (PDF)
---

SPECIAL OFFER FROM CON-ED: "UPGRADE YOUR LIGHTING ON US AND SAVE $$$$"
Get FREE LED lighting upgrades for common areas in your multifamily building (5+ units) and save big. Last year, Con-Ed upgraded 450 buildings - at no cost to the customer - saving each building an average of $4,300 in electric costs each year.
Click for More Information (PDF)
---
NYC ZERO WASTE PROVIDES TIPS
ON RECYCLING & DISPOSAL
Read the latest NYC ZeroWaste newsletter, with information on how to "Dispose of Harmful Household Products" and "Schedule Electronics Pick-ups".
Click to view the September newsletter online.
---
PAYMENTS

CNYC accepts VISA, MASTERCARD and DISCOVER credit card payment for membership, subscriptions and event registrations.