ONLINE REGISTRATION IS NOW OPEN!
CNYC's 37th ANNUAL
HOUSING CONFERENCE
& EXPO
ALL DAY Sunday, November 12, 2017
Eleanor Roosevelt High School
on East 76th Street in Manhattan

Below is a link to the Online Registration Wizard for CNYC's 37th Annual Housing Conference & Expo. Click on the large button below to enter the wizard, which will take you step by step through the registration process.
You may also register "the old-fashioned way" by
downloading the brochure and registration form,
and submitting your completed form and payment by regular mail.
---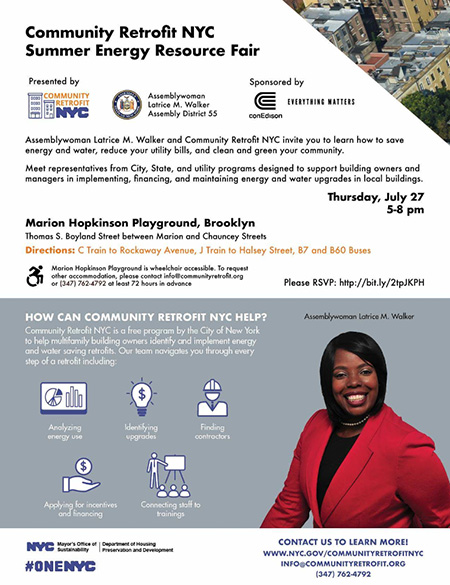 ---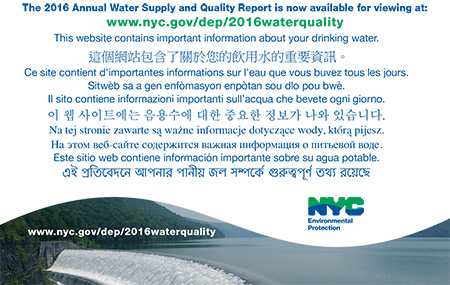 ---
More than $2.5 million available per project in financial assistance from NYSERDA and ConEd toward the installation of Combined Heat and Power systems
CHP provider, Aegis Energy, to discuss the program and
how to navigate the application process during a June 28 event
BROOKLYN and QUEENS, N.Y. – Funds are available through the Brooklyn Queens Demand Management Program (BQDM) for those who may be considering the installation of Combined Heat and Power (CHP) systems. The program, which rewards customers for smart energy use, will award up to $2.5 million per project from the New York State Energy Research and Development Authority (NYSERDA). Together with available matching funds from Con Edison (ConEd), it's possible that over 60 percent of an approved project cost could be funded by this program.

Combined Heat and Power, or CHP, is the efficient simultaneous production of electricity and heat using natural gas to reduce energy costs. CHP systems are modular making them viable solutions for many commercial and multi-residential facilities.

According to the United States Energy Department, CHP systems are 75-80 percent efficient compared, in stark contrast to traditional power plants which are approximately 35 percent efficient. Most central power plants create steam as a byproduct that is then expelled as wasted heat. CHP systems instead capture the thermal energy that would normally be lost in power generation and use it to provide on-site heating and cooling to factories, multi-residential housing, hospitality, athletic and health care facilities, and other applications requiring thermal load.

Lee Vardakas, president of Aegis Energy will present at an upcoming 9 a.m. breakfast event on June 28 at 343 Gold Street, Brooklyn, New York on the topics of CHP, financing available through BQDM and NYSERDA as well as information and best practices to navigate the application process. Seating is limited. Those interested in attending are asked to pre-register online.
---
PLEASE HELP COMBAT LEGISLATION SEEKING TO CONTROL
CO-OP ADMISSIONS
Legislation in the NY City Council and the State Legislature currently seek to control the Admissions process in housing cooperatives. CNYC opposes four proposals, which it considers onerous and counter-productive. Far from improving the admissions process, this legislation is most likely to invite endless lawsuits and to discourage individuals from serving on the boards of their cooperatives.
City Council Intro 1467 and Albany S.2540/A.7111 seek to impose an impractical one-size-fits-all time frame on the admissions process, with automatic admission of the candidate the consequence of the cooperative missing any step or deadline.
If passed, this time frame legislation is more likely to foster rejections than to have any positive affect on the admissions process.
City Council Intro 1458, would require boards to give detailed reasons for any rejection, and document its history of acceptances and rejections. The legislation invites brokers to sue for lost commissions and imposes upon the Human Rights Commission the administration and enforcement of this unnecessary law. If passed, this time frame legislation is more likely to foster rejections than to have any positive affect on the admissions process.
CNYC TO LAWMAKERS: "COOPERATIVE HOUSING DOESN'T NEED FIXING"
Cooperative housing is a form of home ownership, where a corporation owns the property and residents own shares in that corporation. Time-tested for more than 100 years in New York City, cooperatives provide a wide range of housing options, including affordable home ownership throughout all five boroughs.
Cooperative housing is a form of home ownership, where a corporation owns the property and residents own shares in that corporation. Everyone in a cooperative has common responsibility for the stewardship and management of the building. Decisions are made by a board of directors that is elected democratically by the residents. These board members are volunteers, members of the community that they serve.
The Board must make decisions in the best interests of the cooperative; it has fiduciary responsiibility to the shareholders, many of whom may have fixed incomes, etc. A careful admissions process enables cooperative boards to admit to their community new shareholders who understand their responsibilities to the cooperative, and who demonstrate ability to carry the financial burdens of home ownership. As a clear result of boards exercising their good fiduciary judgment, the percentage of defaults in housing cooperatives during in the housing crisis that begainning in 2008 the percentage of defaults in housing cooperatives was far lower than the rate of defaults and bank foreclosures in other residential forms of home ownership.
Housing cooperatives are subject to all other housing laws and rules including multiple dwelling laws, building codes, health codes and non-discrimination laws. Additional constraints on housing cooperatives are unwarranted and unnecessary. Anti-discrimination laws are currently vigorously enforced by Federal, State and City agencies.
A careful admissions process enables cooperative boards to admit to their community new shareholders who understand their responsibilities to the cooperative, and who demonstrate ability to carry the financial burdens of home ownership..
CNYC urges its members to contact their representatives and ask that they oppose these bills. To find their names and contact information go to www.mygovnyc.org and enter your home address.
---
Local Law 153 of 2016 In Effect June 4th
Local Law 153 of 2016 will go into effect on June 4th. Property owners are now required to provide tenants with a notice regarding procedures that should be followed when a gas leak is suspected.
In order to comply with this new law, owners must: provide such notice to each tenant and prospective tenant with the lease or lease renewal form and post and maintain a similar notice in a common area of the building(s).
Failure to post and provide this notice can result in a violation issued by the City Department of Housing Preservation and Development (HPD). Owners are permitted to download and use the provided sample of this notice through HPD's website (you may also download the form by Clicking Here).
---
The NYC Retrofit Accelerator can help you green your building this Earth Day!
Over half of the air pollution in New York City currently comes from the energy used in buildings. Let the NYC Retrofit Accelerator help you reduce your building's energy use and improve New York City's environment!

We offer free, personalized advisory services that streamline the process of making energy efficiency improvements. In addition to making your building greener, these improvements will also help reduce operating costs and enhance resident comfort.

Our Efficiency Advisors are trusted energy experts who will:
Work with you one-on-one to understand your building's needs.
Connect you with qualified contractors.
Find cash incentives and financing to help pay for your upgrades.
Train your building staff so your building runs efficiently for years to come.
Support you every step of the way, even after project completion.
---
GRACE PERIOD to File the 16/17 Cooperative and Condominium Tax Benefit Change form
The Dept. of Finance is giving a grace period until Friday, March 10th to submit the 16/17 Cooperative and Condominium Tax Benefit Change form.
This Cooperative and Condominium Property Tax abatement Renewal and Change form is new this year, and for the first time ever, the managers or boards of CONDOMINIUMS are required to file it attesting to any changes in ownership or primary residency status of all units in the building from the information received in December from the Department of Finance.
Now the deadline for submitting the completed Cooperative and Condominium Property Tax Abatement Renewal and Change Form for 2016/2017 is March 10th. It reflects ownership on 1/5/16. EVEN IF THERE IS NO CHANGE AT ALL, EVERY NYC COOPERATIVE AND CONDOMINIIUM (GENERALLY THROUGH THEIR MANAGEMENT FIRM) MUST SUBMIT THIS FORM AND CHECK THE BOX THAT SAYS THAT THE COOPERATIVE OR CONDOMINIUMS WISHES TO CONTINUE TO PARTICIPATE IN THE ABATEMENT PROGRAM. A second form, for fiscal year 2017/2018, is due by the end of March. It reflects ownership on 1/5/17. Again, for the cooperative or condominium to continue to be eligible for the abatement program, the appropriate box must be checked when this form is submitted.
---
courses to improve
energy efficiency
The NYC Retrofit Accelerator is offering a series of hands-on training courses to improve the energy efficiency of your building(s). Individual courses will include: Heating and Air Sealing, Water Conservation and Plumbing, and Energy Efficiency Electrical. These courses will show you how to diagnose efficiency challenges, implement low-cost solutions, and find financing for your projects. Course fees are only $25-50!
Course Dates: Heating and Air Sealing (February 8-9), Water Conservation and Plumbing (February 15), Energy Efficiency Electrical (February 16)
Time: 9am-3pm
Location:
Solar One Green Workforce Training Lab (subway and parking nearby)
29-76 Northern Blvd.
Long Island City [Queens]
Click here to register or register at: NYCRetrofitTraining.eventbrite.com
Questions? Contact jennifer@nycretrofit.org?
---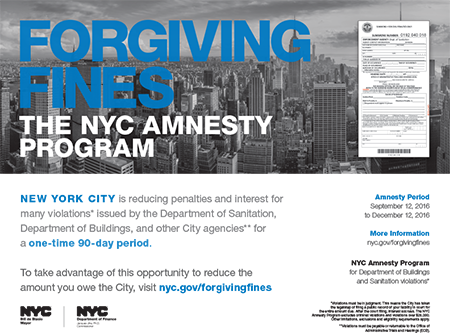 ---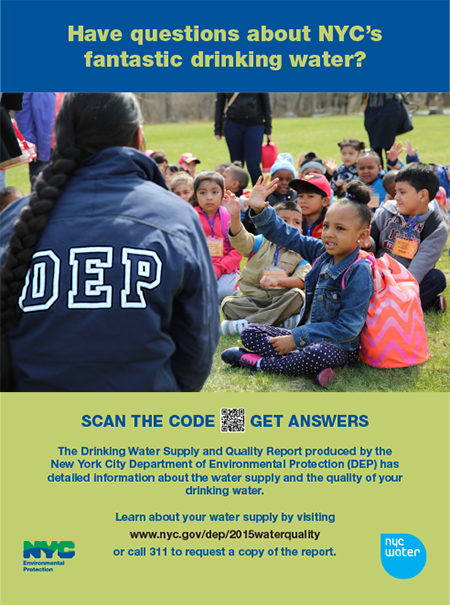 ---
REVERSE MORTGAGE UPDATE
Our heartfelt thanks to all of you who responded to our call for messages to your state Assembly representatives to ask for their support of Jeff Dinowitz's bill that would have brought us a significant step closer to reverse mortgage availability for seniors in housing cooperatives. The legislative session ended without passage of this legislation, in part because the Assembly was concerned about consumer protections. Our plan is to amend the legislation to include these protections and to have our champions reintroduce it in both houses when the new session begins in January.
But now there is a threat to reverse mortgage availability for condominiums. HUD issued a ruling in May stating that it will no longer provide HECMs (its own reverse mortgages) to seniors in condominiums in certain states. While New York is not one of the states in question, CNYC is nevertheless submitting strong comments in opposition to this curtailment of availability of reverse mortgages.
CNYC will continue to keep members updated on developments.
---
YOUR HELP URGENTLY NEEDED
ASK YOUR ASSEMBLY MEMBER TO
SUPPORT REVERSE MORTGAGES
IN CO-OPS
Legislation that would allow Reverse Mortgages for seniors 70 and over who make their homes in cooperatives has passed the New York State Senate and has been introduced in the Assembly. If passed this would open the door for lenders not interested in FHA to begin to make reverse mortgage loans in NY State (despite 16 years of efforts by CNYC and the National Association of Housing Cooperatives, HUD has no intention of making reverse mortgage loans to cooperatives nor to write guidelines for reverse mortgage loans).
The Albany legislative session ends on June 17th, so we ask your support to help ensure that the Assembly bill is passed before then. It is bill # A.10246 sponsored by Jeff Dinowitz from Riverdale.
Please write to ask your own Assembly member to support it and write also to Keith Wright, chairman of the Housing Committee, which now has the bill. Assembly member Wright can be reached at wrightk@assembly.state.ny.us and you can find your own representative at nyassembly.gov/mem/.
Ask that they see to it that A.10246 passes this session. Briefly tell them what it will mean to you (and to the seniors in your building) as constituents.
Please copy CNYC on your correspondence. (Rothman@CNYC.coop)
Reverse mortgages enable senior to live on in the homes and the neighborhoods that have been theirs for many years. Owners of private homes and condominiums can already access reverse mortgages. We seek to make these loans available to seniors in cooperatives where the additional scrutiny of any loan by the board would help ensure that the loans are reasonable and affordable.
Many thanks,
Mary Ann Rothman
CNYC Executive Director
P.S. If Jeff Klein is your State Senator, please also write to thank him for having passes S. 7844
---
MANHATTAN BOROUGH PRESIDENT
GALE BREWER AND NYC TAXPAYER ADVOCATE DIANA LEYDEN ADDRESS THE RECEPTION AT CLOSE OF CNYC's 35th ANNUAL HOUSING CONFERENCE ON SUNDAY, NOVEMBER 15, 2015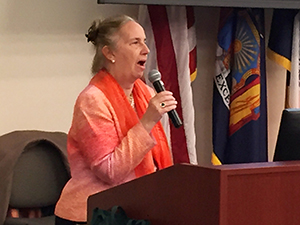 MANHATTAN BOROUGH PRESIDENT GALE BREWER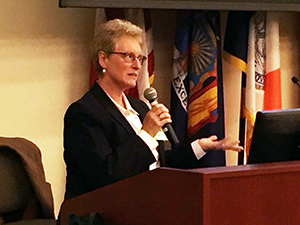 NYC TAXPAYER ADVOCATE DIANA LEYDEN
ATTENDEES AT THE CNYC CONVOCATION
Thanks to everyone who helped make
CNYC's 35th ANNUAL HOUSING CONFERENCE & EXPO
A GREAT SUCCESS!
The 35th Annual HOUSING CONFERENCE was held Sunday, November 15, 2015, at Baruch College in Manhattan, with classes on the ninth and fourteenth floors of the NEWMAN VERTICAL CAMPUS at 55 Lexington Avenue (East 24th Street).
[ Download the Brochure (PDF) ]
---
The 2014 Annual Water Supply and Quality Report is now available for viewing at www.nyc.gov/dep/2014waterquality
This report contains important information about your water supply and the quality of your drinking water. Water quality test results from the drinking water supply are summarized in the tables in this report. Please go to www.nyc.gov/dep/2014waterquality to view the report and learn more about your drinking water. For a translation of the report, or to speak with someone about the information in the report, please call 311. If you would like a paper copy of the report mailed to your home, please call 311 and DEP will mail you a paper copy.
For more information about the New York City Water Supply and to view previous years' reports, go to www.nyc.gov/dep. Bill
---
REGISTER AND INSPECT COOLING TOWERS
The NYC Department of Buildings has asked CNYC to make its members aware that building owners and operators now have the opportunity to voluntarily register their cooling towers and evaporative condensers with the Department of Buildings. Online access to the registration form and additional information can be found at www.nyc.gov/buildings.

This voluntary registration is in anticipation of legislation that with the City Council's support, will establish regulations to be administered by the Department of Buildings and the Department of Mental Health & Hygiene for the regulation of cooling towers and evaporative condensers.
---
On Thursday, June 25, 2015, the State Senate and Assembly and Governor Cuomo came to agreements on rent regulation and the 421a incentive program for developers. With these issues finally settled, a four year extension of the property tax abatement program for home owners in New York City cooperatives and condominiums was included in the legislation passed by both houses that evening.
Thanks to the Department of Finance, this extender is seamless, because it was included on our property tax bills for the new fiscal year which begins on July 1st , saving condominium unit owners and cooperative corporations from confusion and cash flow problems.
On Friday morning, June 26, 2015 Governor Cuomo signed this legislation into law, continuing the abatement program in its present form through June 30, 2019.
---
ALL NYC BUILDINGS MUST FILE ANNUAL
PROPERTY REGISTRATION WITH HPD
Every NYC Building must file an online Property Registration form with HPD as required by the NYC Housing Maintenance Code by August 31, 2015. Management firms typically do this filing for their client buildings, but self-managed buildings will want to be sure not to miss the deadline. Here are the instructions :
Access the form through HPD's Property Registration Online System (PROS). You will need to create an account and a profile in order to access the forms. Creating a profile in PROS will allow you to additionally

Update and print one or multiple Property Registration forms at once.
Check on the status of your registration and registration history at any time.

Even if there is NO UPDATE to the information please submit the form electronically so that we know not to send you a form through the mail. IMPORTANT NOTE: The forms should be printed on LEGAL SIZE paper. If you do not have legal size paper, you must modify your printer settings to ensure that the form will fit on 8 ½ X 11 paper. Be sure that all fields – including Section 10 – and barcodes are visible on the printed forms!

After you print the form, BOTH the OWNER and the MANAGING AGENT MUST SIGN AND DATE THE FORM. Photocopied signatures are not valid. Please mail the completed form to The Department of Housing Preservation and Development, Church Street Station, P O Box 3888, New York, NY 10038-3888.

You must also submit payment for property registration. DO NOT SEND A CHECK TO HPD. The registration fee has been billed by the Department of Finance (DOF) with the July Statement of Account of Property Taxes. You can pay the fee Online or by following the instructions on the Statement of Account for mailing in a payment or by visiting a DOF Business Center in person. (For more information on payment options or DOF locations, see the Department of Finance Website.)

Once your registration becomes valid you will receive a receipt of valid registration by mail and an e-mail from HPD (if you provide an e-mail address on your registration) advising that your receipt is available through PROS.

PLEASE NOTE THE FOLLOWING CONSEQUENCES FOR FAILING TO REGISTER AS REQUIRED:

A VIOLATION MAY BE ISSUED TO YOUR PROPERTY. HPD MAY CHOOSE TO SEEK CIVIL PENALTIES IN HOUSING COURT BASED ON THIS VIOLATION.
IF THE PROPERTY HAS 3 OR MORE UNITS, YOU WILL NOT BE ALLOWED TO BRING AN ACTION FOR NONPAYMENT IN HOUSING COURT AGAINST A TENANT OF THIS PROPERTY UNTIL YOU ARE VALIDLY REGISTERD.
YOU WILL NOT BE ABLE TO CERTIFY THE CORRECTION OF VIOLATIONS OR REQUEST A DISMISSAL REQUEST INSPECTION FOR PENDING VIOLATIONS.

If you believe that your property is not required to be registered or if you no longer own the property and do not wish to be contacted about this property in the future, please review the Property Registration Page on our website for the appropriate next steps.

If you need help completing the form or are experiencing any issues with PROS, you can e-mail HPD at register@hpd.nyc.gov or call HPD's Registration Assistance Unit at (212) 863-7000, Monday through Friday between 9 AM and 4:30 PM.
---
NYC Department of Sanitation
Launches New Website

The NYC Department of Sanitation has launched a new website: www.nyc.gov/dsny, which combines the separate DSNY and NYC Recycles websites into one comprehensive resource to meet the City's goals of a fast, direct, and helpful site. It's now mobile-friendly (as is our newsletter!), so you can access information on-the-go. Be sure to check back, as we are updating and adding new content in phases.

NYC Recycles
The new site has three main sections for recycling information: Residents, Schools, and Businesses. Everything you need to know about recycling can be found at: www.nyc.gov/recycle.

Resources
Check out the Resources section to learn about recycling programs for apartment buildings, including e-cycleNYC and re-fashioNYC, which provide free and convenient electronics and textile recycling collection.
Compost and Organic Waste Collection

Whether you're in our NYC Organics Collection pilot, or want to compost at home or in your community, get information here: www.nyc.gov/compost.

Snow
Curious about the City's snow removal? We've got a section for that, too, under Streets and Sidewalks.
---
Fuel Oil Conversions
Guidance Document from the DEP
The city is in the final year of phasing out the use of #6 fuel oil. The DEP has developed a guidance document that provides a quick step approach for users who have not completed the conversion process, which includes the proper filling of all documents with the DEP. We would appreciate your sharing this document with your members. If your members are not certain of the status of their equipment or fuel oil type they can click on the link near the bottom of the page titled "DEP Status". Contact numbers are provided in the document.
Click to Download Document (Word Format)
---
CONDO GOVERNANCE STUDY
CNYC has agreed to help with a comparative study of condominium living and governance in New York City and Toronto being conducted by Professor Setha Low and the Public Space Research Group (PSRG) at the Graduate Center of CUNY. Research associates Jennifer Ortiz and Helen Panagiotopoulos are eager to interview unit owners and board members about their experiences of living in a condo. An interview takes about half an hour and includes general questions about condo life. If you would like to participate or to receive more detailed information about this exciting project, please reply to jortiz1@gc.cuny.edu, noting that you are replying to the CNYC posting. Thank you so much for your interest and participation.
---
NEWSLETTER GALLERY NOW ONLINE!
Is your building's newsletter top-notch? Let the world know! CNYC.coop's Co-op & Condo Newsletter Gallery is now open!
The Gallery is a special section of this website dedicated to displaying newsletters provided by our member buildings, and to giving recognition for all the hard work that goes into creating them.
Click here to enter the Gallery >>
To submit your building's newsletter for the Gallery, please send a PDF version to info@cnyc.coop, or mail a hard copy of the newsletter to:
CNYC
250 West 57th Street, Suite 730
New York, NY 10107
Attn: Newsletter Gallery
If you have questions, please send an email to info@cnyc.coop.